18 Gallery-Quality Nativity Paintings Adapted to Art Prints
Bigger is not always better, especially when you are on a budget. Many of us cannot afford a personal art gallery or would have room for it even if we could. But believe it or not, the smaller pieces of art can often make all the difference when tastefully bringing a room together, even when decorating for the holidays. That is because small art prints, like many of our nativity paintings, can be placed just about anywhere.

Unlike large pieces of wall art, they are not as limited to location or space. Whether you choose to display it on a bookshelf, a desk, a side table, a coffee table, or even a countertop, art prints, posters, and bookmarks are sometimes the best ways to enjoy your favorite pieces of LDS artwork. In the case of the holidays, they also make the perfect addition to any gift, stocking, or a neighborly plate of delicious goodies.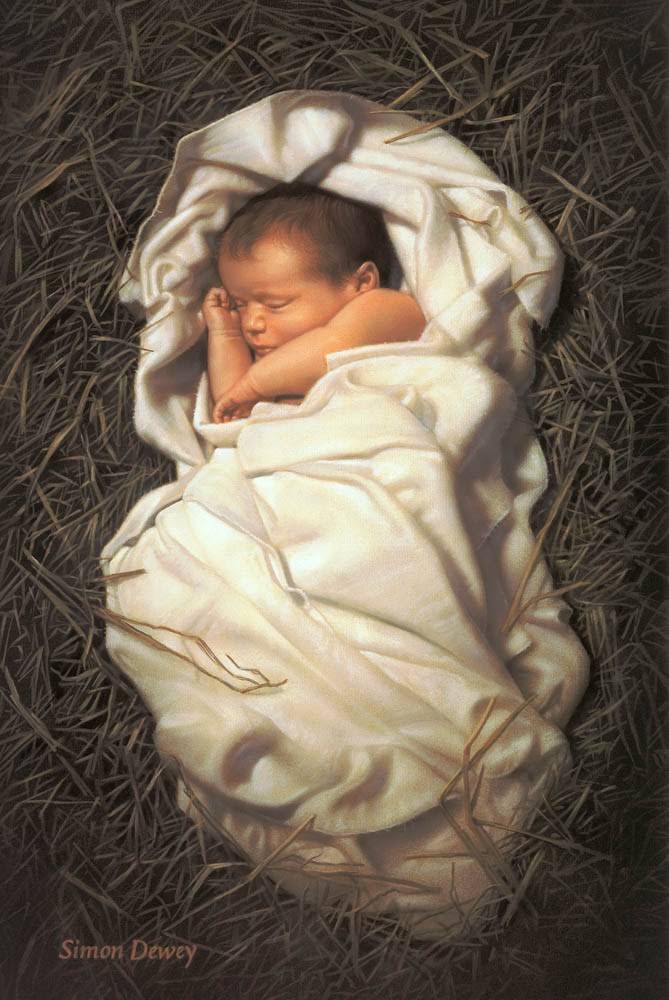 For Unto Us a Child is Born by Simon Dewey
Nativity Paintings of Mary
Some of the most beautiful nativity paintings are those that depict the pure and thoughtful love of Mary, Jesus Christ's mother. The angel Gabriel addressed Mary with "thou that art highly favoured" (Luke 1: 28). God must have had immense trust in this young woman to offer her the opportunity and task to raise the Messiah. The Bible does not say whether or not she always felt that trust in herself, but her careful efforts and deep love proved successful.
We love that our artists have been able to capture some of the grace, beauty, devotion, and faith that has always personified this beautiful woman of faith. These first four paintings are some of our most favorite pieces of Nativity art. We love the expressions they've captured in Mary's face and the warmth of her presence even on a cold night in a stable.
Each art print of these nativity paintings can add the perfect touch to a Christmas present or even an upcoming Mother's Day gift.
We love the expressions they've captured in Mary's face and the warmth of her presence even on a cold night in a stable.
Nativity paintings of Shepherds & Wise Men
It would not be a full Nativity scene without the shepherds and the wise men. The bible describes these two groups of individuals and their humble worship at length, implying their importance in the story of Jesus Christ's birth.
The story of the shepherds reminds us that "God is no respecter of persons" (Acts 10:34). He sent choirs of angels to these lowly people in the fields, inviting them to come and see the Christ child. These humble people knew about and had witnessed Christ's coming into the world long before even King Herod had heard about it. This biblical story also seems to suggest that God does speak to man, but they must be willing to listen.
One such willing group were the wise men. In contrast to the shepherds, they were very well off, if the gifts they brought are any indicator. In the New Testament's account of these scholars, we read of men who not only understood the scriptures but also understood what it meant to live by them and stand up for their beliefs. They knew they risked punishment by the king if they did not return to report the infant Messiah's location. Yet they remained determined to protect whom, as far as they were concerned, was the true king.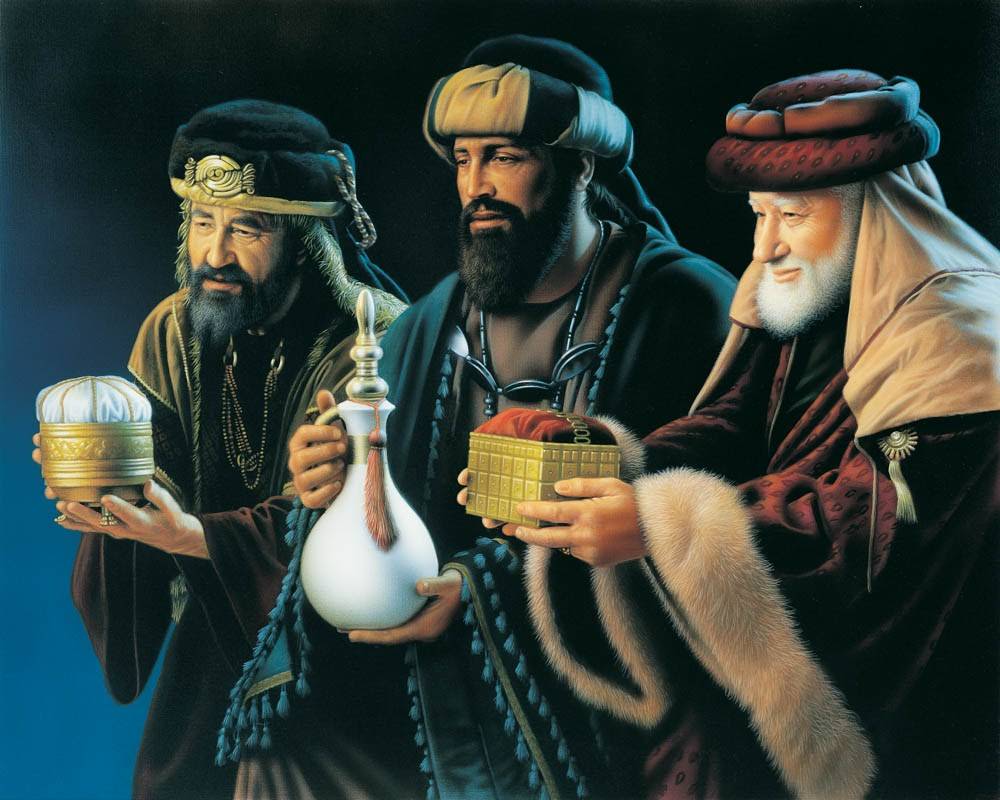 We Three Kings by Simon Dewey - 5x7 - Print - Loose Print
Traditional Nativity paintings
Sometimes it is nice to have a beautiful, traditional painting of the Nativity scene. These kinds of images remind us of the reason for the season. They clear away the distractions, allowing us to focus on the miracle we are celebrating.
Our artists and photographers have no bounds when it comes to finding creative angles or capturing eye-catching scenery. But another true mark of their talent is the ability to create something that is simply stunning because the subject matter is so sacred. They do not let the art form itself distract from the message, but instead, they let it guide their talent.
Enjoy these last four Nativity painting art prints by four of our most prolific and popular artists:
What does your family do to keep Christ the focus of the Christmas season? Let us know in the comments!
Our small, close-knit team here at Altus wishes you and yours a very merry Christmas!
We have lots of new art coming in - Don't miss out!
And don't worry; we publish art, not spam. In line with many principles of art, we believe good things come in small doses.