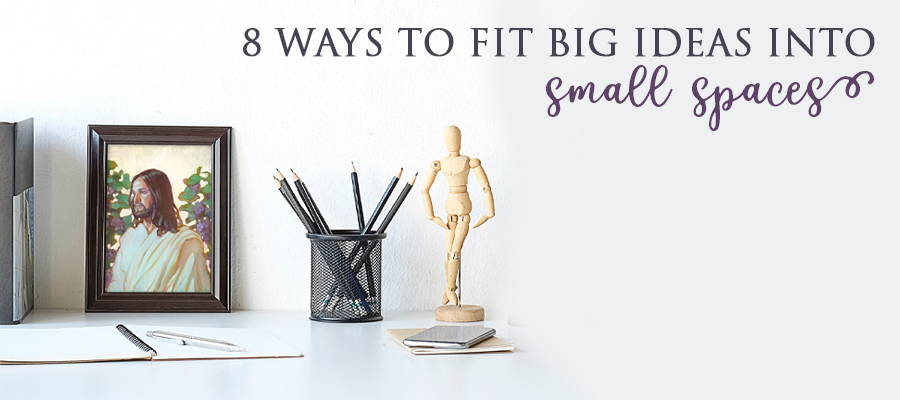 8 Ways to Fit Big Ideas INto Small Spaces
Too much décor, not enough wall? You've come to the right place.
This year many of us have spent much more time at home than usual. Perhaps you've looked around your living room and found some projects you'd like to complete or some spaces you'd like to spruce up.
The good news is that breaking up the humdrum doesn't have to mean breaking the bank. At Altus, you can find your favorite LDS art in a variety of sizes to match your home, whatever the size. Much of our art is available as small wall art in 5x7 prints, small frames, matted prints, and posters.
The wall--or maybe even the refrigerator--might be the go-to place for favorite art pieces. However, small wall art can be displayed just about anywhere. Keep an eye out for little nooks and crannies that could use a little extra love:

We have lots of new art coming in - Don't miss out!
And don't worry; we publish art, not spam. In line with many principles of art, we believe good things come in small doses.